Transformational retreats
Our retreats are designed for you to awaken to your highest potential and to find happiness and balance through an immersion of yoga, meditation, creativity, breath-work, sound journeys, nature, self-inquiry, delicious plant-based cuisine, cold water therapy, sacred plant medicines and adventure!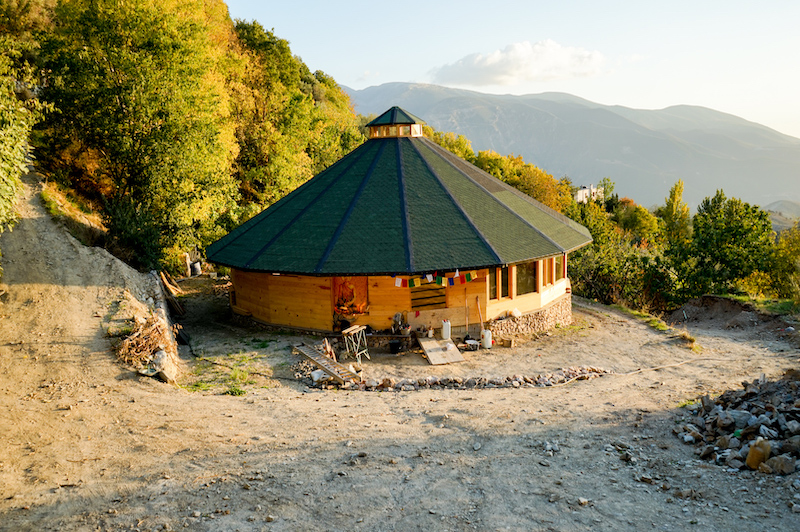 OCT 23- OCT 29, 2023
Nestled in the pristine mountains of Southern Spain, the journey begins to reach your highest potential. Guided by Bianca & Jose,  transformational retreat facilitators for over seven years, devoted to uplifting human consciousness. Join us on a transformational 7 day/ 6 night experience that will support you in clearing old patterns, programs and habits while stepping into a new chapter in your life. This is the AWAKENING 2.0, a retreat carefully curated to upgrade your body, mind and spirit with the support of Ceremonies with Grandmother plant medicine, Kambo, Hapé, Breathwork, Ancient Rituals, Movement & Integration.
Limited Spaces! Accepting applications now!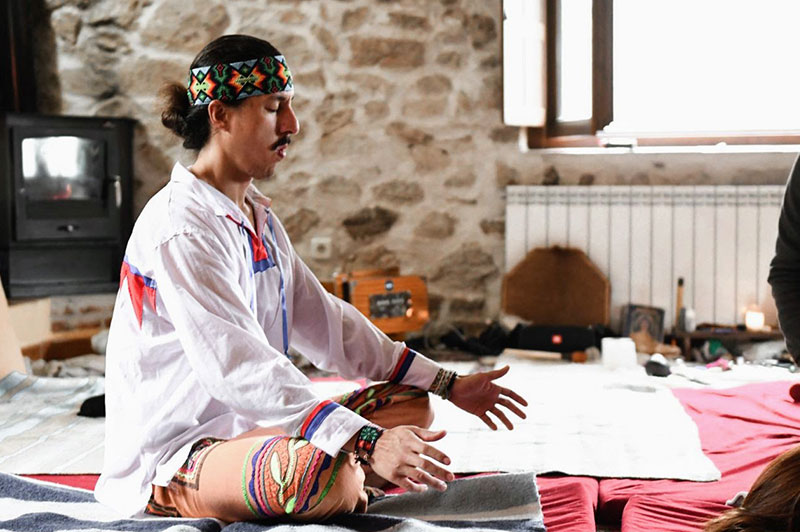 Nov. 9-12, 2023
Join us for a 4 day/3 night immersion of quantum leaping, adventure and tribe in Sierra de Gredos, a magical mountain range in Spain. Through a alchemical process of the purity of nature, organic local food, ancestral medicines including kambo, Master Toad, yoga, meditation, breath work, movement, reconnecting with community, FUN, music, dancing, cold water therapy, cacao ceremony and more you will return to your heart, your way and leave with the clarity you've been seeking to take the next step in your life!
Limited Spaces! Accepting applications now!
SPAIN   |   MEXICO   |   COSTA RICA   |   CANADA   |   BALI
WE ARE GOING THROUGH A RAPID EVOLUTION OF HUMAN CONSCIOUSNESS.
WE ARE UNCOVERING ANCIENT PRACTICES TO SUPPORT US IN THIS PROCESS OF EXPANSION.
"The Art of Life is Life as Art.
Yoga means joining together
what you love
with who you are,
Love itself!"
PROPHECIES AROUND THE WORLD HAVE PREDICTED THIS MOMENT & THE FORTHCOMING OF THESE PRACTICES.
HUMBLY WE SURRENDER OURSELVES, WELCOMING A HARDWARE & SOFTWARE UPDATE FOR OUR OWN BODY-MIND SYSTEM
This experience we call life is our living masterpiece and we are the artists, creating every moment of it.
Living your life as art is a lifestyle. One that combines a deep understanding of yourself with courage, perseverance, and a willingness to grow and change.
Our mission is to share this art with you so you can live life in joy, peace, and in deep gratitude.
WE SIT IN SACRED CEREMONY TO OPEN NEW PORTALS OF UNDERSTANDING. TO ACTIVATE DORMANT STRANDS OF DNA. TO TRANSFORM LIFE INTO A LIVING PRAYER OF DEVOTION.
Is there a voice quietly whispering to you that something is not 100% right? You are not totally fulfilled but you don't quite understand why.
Or maybe you know why, but haven't quite mustered the courage to face it!
Is it your time to listen to that voice?
To answer to the knocking of your heart?
Entrepreneurs looking to enhance their mental and spiritual performance.
Are you ready?
Jose and Bianca are knowledgable and passionate in their work. I can see the congruency and authenticity between their personal lives and professional life. I felt they were with me every step of the process and it brought me reassurance and a safe feeling. I came out after the event with more clarity on my life's purpose. Some of the questions and answers I had in my spiritual growth were validated through the experiences I had with more depth than I expected. If you have any doubts or reservations about whether you should go to their retreats or not, I highly recommend saying YES to your voice inside. You will come out a changed person!
This weekend was nothing short of transformational. It was a complete reset physically and energetically, and gave me a chance to completely connect with people, nature, and my Soul. Rarely are we given the opportunity to be present without phones, distractions, and thoughts. I left with an empowerment towards an upgraded daily practice, and a realization that most of the resistance I experience in life is simply the ego practicing separation from Unity to protect itself from its conditioned constructs of safety and logic. An eternal gratitude to Bianca and Jose for being amazing hosts, facilitators, and teachers! Already looking forward to the next retreat.