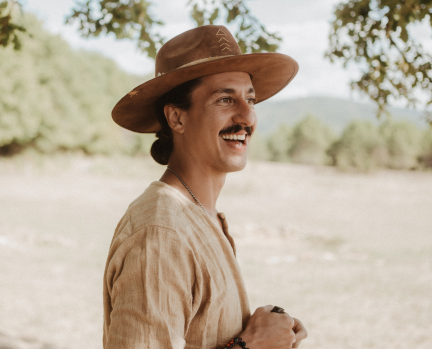 Jose Reynoso
At a young age Jose became passionate for non-ordinary states of awareness. This has fueled his extensive travels to different cultures and traditions around the world. Eastern philosophies and American indigenous shamanic practices are at his very core. He is a Master Wim Hof instructor. He shares his own modality Akashik Breathing throughout the world in retreats and workshops. His passion is to select those practices and medicines that open and awaken ancient memories to be able to continue in this process of healing and illumination.
"The greatest gift that life has given me is to be able to share these teachings and medicines so that you too can live your life with total freedom and happiness."
In his sessions and retreats, you will be able to experience a variety of techniques such as meditation, movement, diets, breathing, and cold water therapy. This creates a context for Sacred Ancestral Medicine ceremonies that open plains of consciousness to heal, remember and evolve.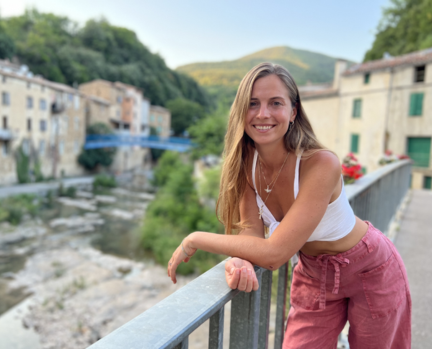 Bianca Kempe
A great teacher once told me: "Life is an 18-inch journey, from the head to the heart" – this is the journey I am on and I have never felt more alive. Feeling unfulfilled working in the finance industry lead to several years living and studying in Asia, the beginning of my transformation. I was determined to better understand Humanity- What is our Purpose? How is Humanity going to evolve? I have since been on an exciting adventure immersing myself in the study of Hatha Yoga, Kundalini Yoga, Vedanta, Sacred Feminine Arts, Healing, & Detoxification through food and Plant Medicines.
I am committed to BE a true expression of my heart, to approach and experience everything I do with totality, giving 100% of my Self to the moment. I know it is possible to turn our passion into our work and I hope to inspire others to also have the courage to "follow their bliss" and awaken to their true life's purpose
Jose and Bianca have the purest of souls. Every moment spent with them is enriching. They have so much to give and are there to create the safest of environments for you to realise your fullest potential. I have never felt more at home and can't wait until our paths meet again so that I can go even deeper and continue to become who I was always meant to be.
Bianca and Jose are incredibly inspiring and generous teachers. They made me feel welcomed and provided an amazing experience that I will never forget. The ancient medicines have given me such deep insight into myself and made me realize my true purpose. This retreat has been such a profound and life changing experience. I highly recommend it for people of all backgrounds, whether you are looking to heal, to discover your purpose, to get in touch with your true self, or to just have an amazing vacation! I look forward to doing it again!
The Samadhi Journeys Method is Based on Three Pillars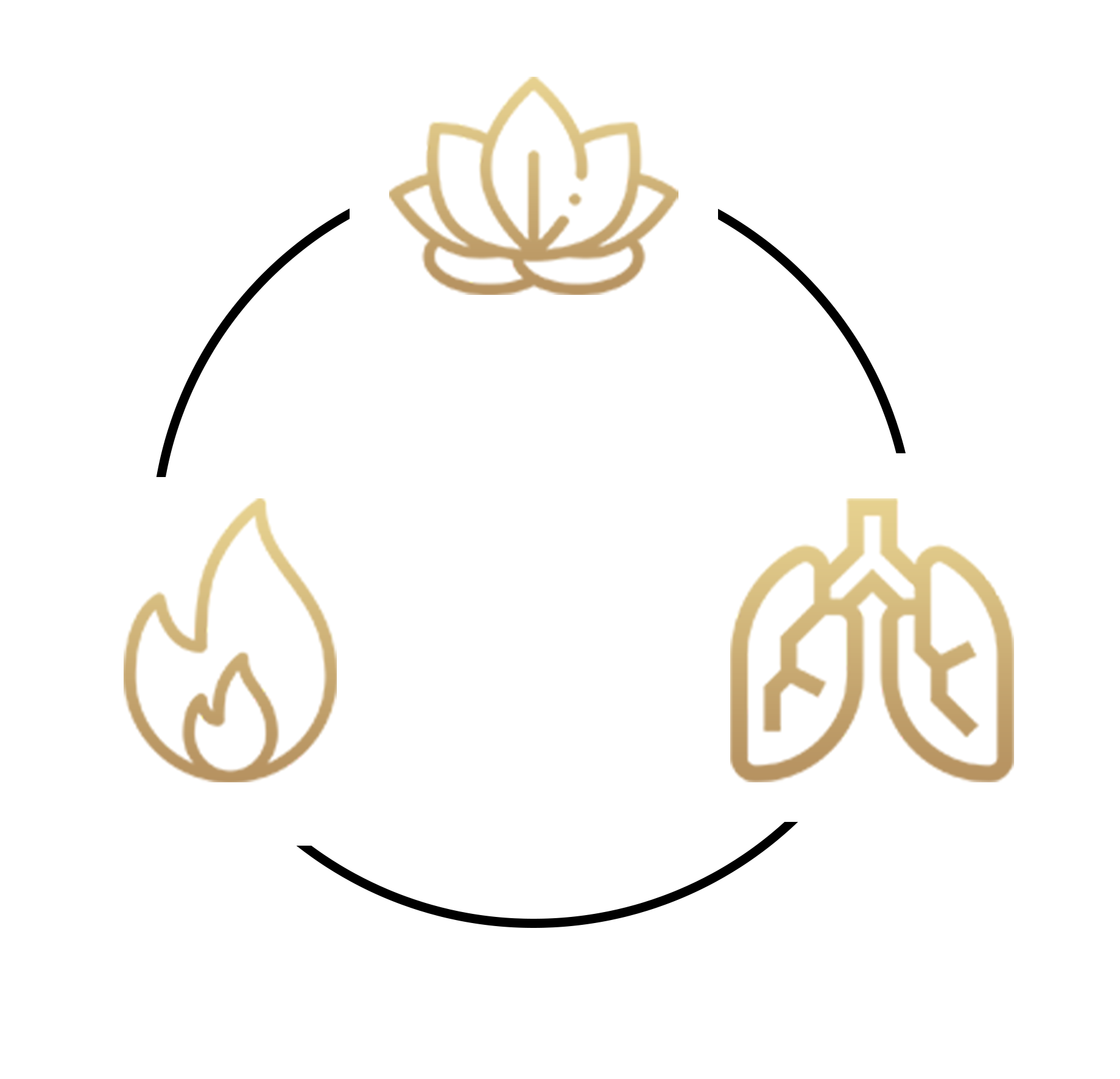 Yoga
The yogis and sages of India practiced yogic technologies 1000s of years ago to connect with altered states of consciousness. One of the main pillars of the Samadhi Journey Method derives from Eastern Yogic practices. A combination of Hatha Yoga, Kundalini Yoga, Gong Healing, Advaita (self-inquiry), & Mindfulness is used to awaken to one's potential and make experiences at the retreat sustainable.
Shamanic Initiations
Step into the world of ancient shamanic initiations. We believe that rites of passage and shamanic initiations are crucial elements of growing up that have vanished from our modern culture. Experience a plant-medicine ceremony and other indigenous ceremonies that will awaken the ancient knowledge stored deep within.
Biohacking
1991 marked the beginning of the Aquarian Age; we are being called to live our fullest potential now. The Samadhi Journey Method merges Eastern and Western techniques to create effective, tested methods for creating lasting changes within us. Discover the benefits of cold therapy, breath-work, behavioural re-programming, & the be benefits of a plant-based diet.

Hatha Yoga
Hatha Yoga is an old system of yoga that includes the practice of asanas (yoga postures) and pranayama (breathing exercises). Together these practices bring a sense of peace to the body and mind and prepare you for deeper spiritual practices.

Kundalini Yoga
Kundalini Yoga, also called the yoga of awareness, is a dynamic tool designed to give you an experience of your soul through breath, mudra, eye-focus, mantra, body locks, and postures. Kundalini Yoga balances the glandular system, strengthens the nervous system, purifies the blood and brings balance to the body, mind, and soul.

Breath-work
Imagine being able to boost your immune system and alkalize your body using breathing techniques. Jose, our Master Wim Hoff instructor, will guide you through a scientifically proven breath work that will be a game-changer in your overall performance. Clear mind, energy boost and overall health are one breath away!

Cold Water Therapy
Can you imagine yourself soaking in a bathtub full of ice for 5 minutes? It might sound impossible, but the science behind this method can't be overlooked. After sharing this workshop for over three years and with hundreds of people, we can assure you will appreciate the benefits as much as we do. It will improve your sleep, increase your focus and determination, boost your willpower & reduce stress. Are you ready to become superhuman?

Ancestral Medicines
Many years ago, Ancient Plant Medicines traditionally were reserved for a select group of people. Now is the time that we also have access to these profound mystical experiences just like our ancestors have had for thousands of years. We offer a safe and sacred container for you to journey with plant medicines that come from various parts of the planet.

Sound Therapy
The Gong is a sacred and ancient instrument of healing, rejuvenation and transformation. The sound carries you beyond all fears, regenerates the parasympathetic nervous system, and releases the nervous system from illness. "There is only one thing that can supersede and command the human mind, the sound of the Gong. It is the first sound in the universe, the sound that created this universe. It's the basic creative sound." -Yogi Bhajan

Plant-Based Food & Detoxification
"Let thy Food be Thy Medicine," Hippocrates' famous quote is more relevant now than ever. Most of the food available today is modified in labs, soaked in pesticides, pumped with hormones and overly processed. It's critical to become aware of what we put into our bodies and realize the direct effects our diet has on our wellbeing. In our retreats you will experience a whole new level of well being by learning about a whole foods diet, food combinations, intermittent fasting, detoxification and cellular regeneration.

Advaita
Advaita is an ancient system of spiritual realization based on self-inquiry. By using various exercises, we question ourselves: who am I, what is the current situation of my life, and where and how will I move forward.

Integration
Integration is an essential element of the Samadhi Journey Method. In every retreat, we focus on cultivating a powerful daily practice so we can return home and continue to develop and feel empowered. The reality is after the retreat; most people return to the same environment and life that they came from. For this reason, it is critical to equip everyone with the necessary tools to continue this newly adopted lifestyle when they get back home.

Community
is a critical component of our retreats. When people come together with a shared mission to sincerely change their lives and become better versions of themselves, magic happens. The collective consciousness exponentially amplifies the speed and magnitude of our healing. We learn from each other, our hearts feel compassion, our inner healer emerges, and we keep one another accountable to sustain the positive changes.